About Us
Our Journey
The Directors, Theresa DaSilva and Helen Phillips have a wealth of experience in the community care sector. They have worked together for over 12 years and make a great team. Here is their story…
Our journey in starting Innovate Consultancy Services began in 2017 upon redundancy from our previous employer. The case management service we had been managing was closed as our employer chose not to proceed into the competitive market of NDIS and self-managed packages in Aged Care.
We both have a background of case management, working with people from birth through all their life milestones. We are experienced in working with people with disability, older people, carers and families, supporting people experiencing mental illness, homelessness, as well as hoarding and squalor to name a few.
Our passion and commitment in working with people who have complex care needs inspired us to continue in the sector. We also recognise the challenges being experienced and wanted to support providers through innovative and flexible training and development opportunities.
So, with this in mind we embraced the opportunity and created Innovate, a company to support you to discover possibilities, create new opportunities and achieve your goals.
Meet Our Team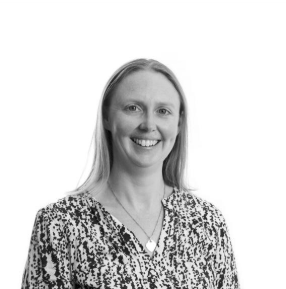 Theresa Da Silva
Theresa's passion is supporting people to achieve their potential. Theresa has over 15 years' experience working in the community care sector, starting at the grass roots as a support worker then moving into case management and onto leadership roles. Theresa has a range of qualifications in education and training, person centred planning, case management and quality management systems. Theresa draws on her knowledge and experience to facilitate innovative, flexible and quality supports. She is energetic, facilitates vibrant training sessions and enjoys working collaboratively.
Qualifications: Bachelor Education (Habilitation), Diploma Quality Auditing, Certificate 4 Training and Assessment, Regional Assessment Services Home Support Assessor.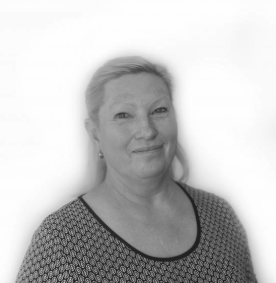 Helen Phillips
Helen has over 20 years of experience in working alongside people in the community. Her experience and skills commenced with nursing both within hospitals and community mental health for many years, before moving into a case management role. Helen has progressed to management level positions but has never lost her passion and desire to work at the core front advocating and ensuring equality for all in our community. Helen has led a number of exciting community-based initiatives and has been an advocate for positive change in the community. Helen is looking forward to supporting you on your new journey.
Qualifications: Registered Nurse/Enrolled Nurse, Diploma of Youth Work and Community Services, Diploma of Management, Diploma Quality Auditing and Regional Assessment Services Home Support Assessor.
Our Vision
Vision: All people have opportunities to discover, create and achieve a meaningful life.
Our Purpose
Innovate will:
Work in partnership to provide information and options
Deliver flexibility in planning and training solutions
Build capacity through strengthening skills and exploring new opportunities
Create change through support and advocacy
Our Values:
Be Dynamic – Strong lives are motivated by dynamic purposes. (Kenneth Hildebrand)
Have Integrity – Is doing the right thing, even when no one is watching (C.S.Lewis)
Show Responsibility – You must take personal responsibility. You cannot change the circumstances, the seasons, or the wind, but you can change yourself (Jim Rohn)
Foster Collaboration – Sometimes the most ordinary things could be made extraordinary, simply by doing them with the right people. (Elizabeth Green)

Strategic Plan Summary 2019 - 2021