Partnerships
Theresa and Helen are experienced and interested across a range of areas within the sector and have been contracted to work with a number of other service providers.
While working towards becoming a registered NDIS provider, Innovate pursued an opportunity to work as Support Coordinators in partnership with My Voice. A Memorandum of Understanding was established in September 2017 and this has ensured Innovate has kept up to date with NDIS information, processes, skills and training. Theresa and Helen have enjoyed the partnership with My Voice and value the key relationships developed.
Continuity of Support (CoS) Programme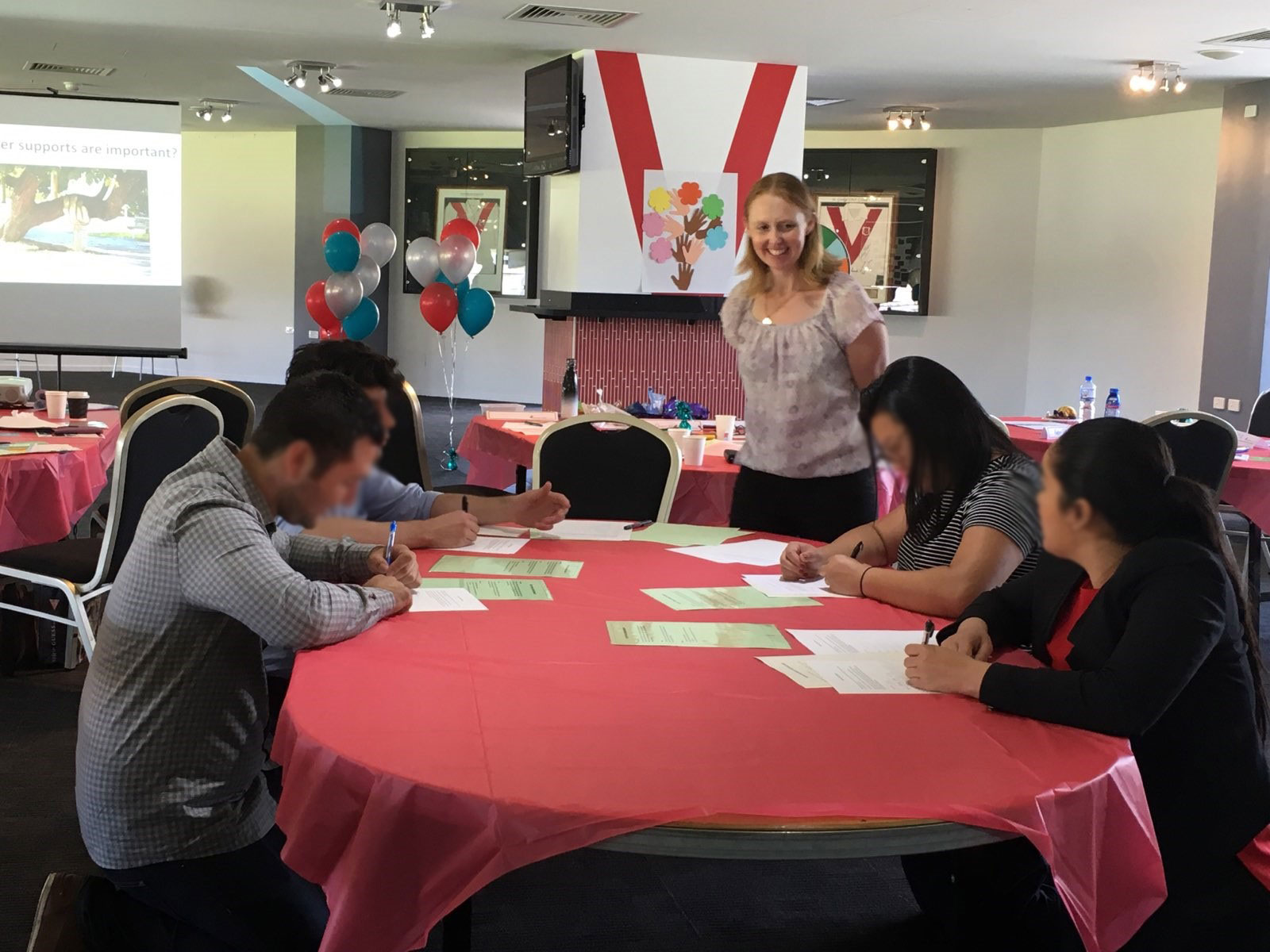 Innovate are also fortunate to be working in the Continuity of Support (CoS) Individual Support Packages program under a Specialist Services Agreement with Community Options Australia. The Commonwealth Continuity of Support (CoS) Programme was established to meet the Council of Australian Governments' (COAG) commitment that older people with disability who are currently receiving state-administered specialist disability services, but who are ineligible for the National Disability Insurance Scheme (NDIS), will be provided with continuity of support.
Since the start of the program in October 2017, Innovate has fulfilled the role of Senior Case Managers and had the opportunity to travel throughout Australia and work with many independent people over 65 years with a disability who are managing their support packages and remaining independent at home. Theresa and Helen continue to work in this role, applying their skills and knowledge and enjoying the diversity of the program as it rolls out in each new state in Australia.
Regional Assessment Services (RAS)
Through another sub-contracting arrangement Innovate also has experience in the delivery of the Commonwealth Department of Health's Regional Assessment Services (RAS) as well as the NSW Health ComPacks Safe and Supported at Home (SASH) Packages. Both programs adopt a wellness and reablement approach which Innovate embraces.
Innovate understands the pressures on providers to be competitive, flexible and responsive in these new markets readily translate into pressures for more flexible working arrangements. Innovate embraces a collaborative approach within the sector and values the benefits of what can be achieved through partnerships.
These have all been possible based on the reputation and expertise both Theresa and Helen have in case management and coordination of services and supports.